CLUB LEADER-SPECIFIC TRAINING WEBINARS (Archived)
TWO-FOR-TWO MEMBERSHIP CAMPAIGN
For the best Kiwanis clubs, membership growth
is not a one-time campaign or event. It's a
continuous club operation. And every member
should play a part. But how do you make it fun
for them — and manageable for the club?
Two For Two helps you do both.
Kiwanis Brand Guide (Logos/Backgrounds/Templates)
Kiwanis Brand Quick Reference Sheet
Kiwanis Member Resources
Service & Fundraising Resources
Kiwanis Education & Training – for all members and club leaders
Kiwanis Club Strengthening Resources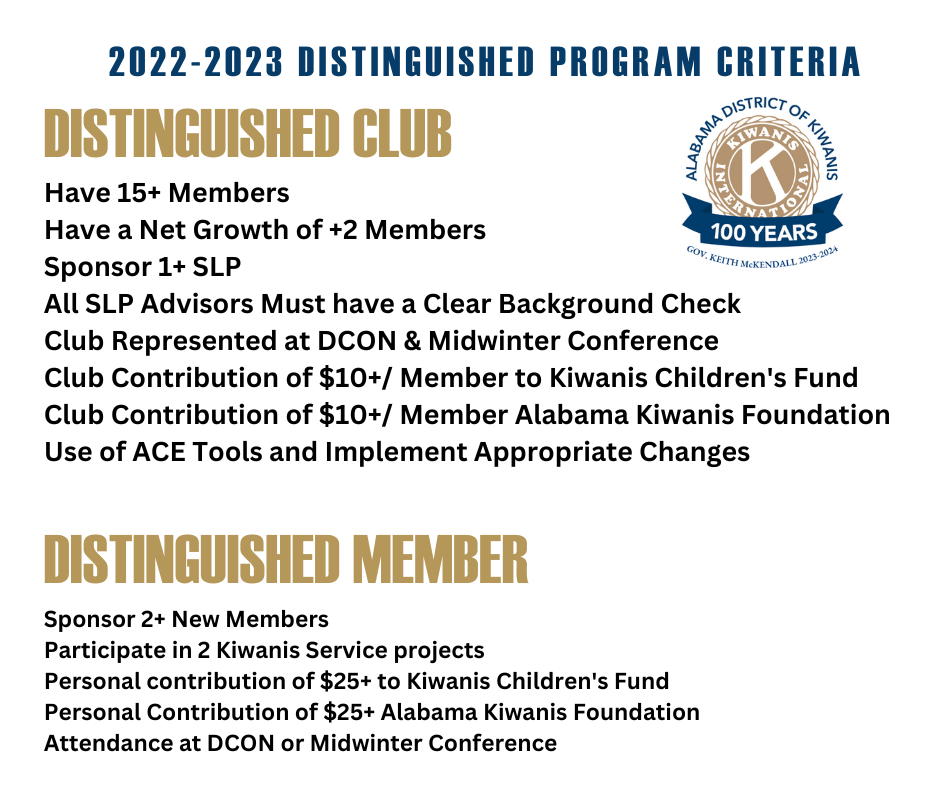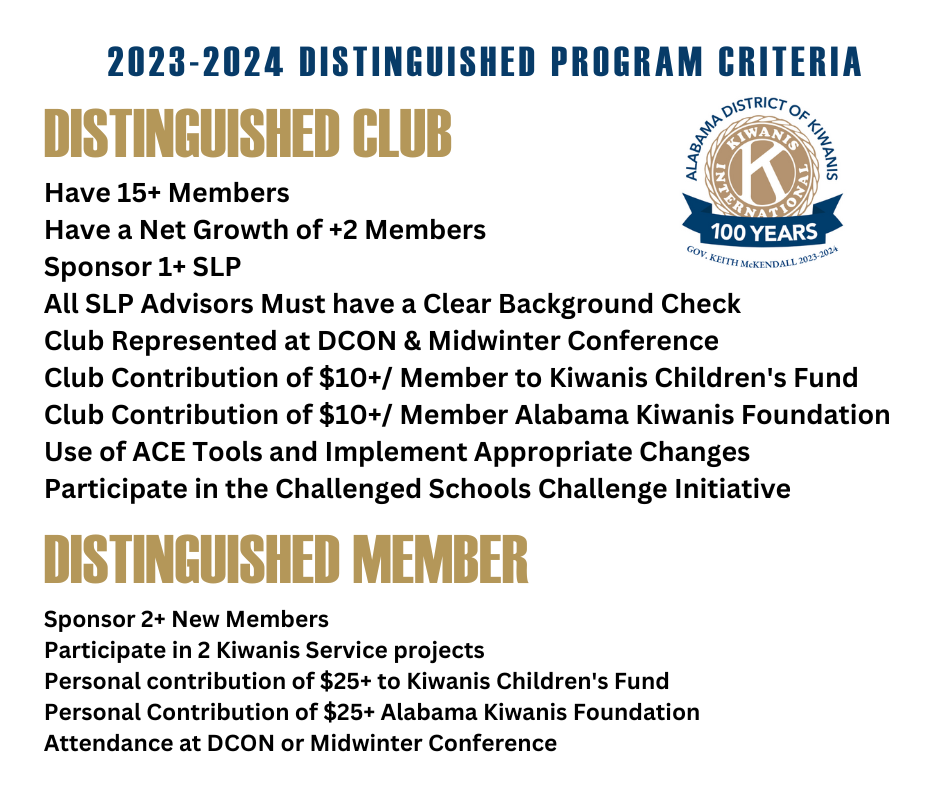 Our District Newsletter, the Kiwanis Kourier, is an amazing quarterly publication produced by Patrice Stewart (Decatur). She would love to have info on how your club is having an impact on your community. Email Patrice today.
---
Achieving Club Excellence Tools Survey your members. Analyze your club's fundraising. Find new ideas for strengthening your club. Do them all using the Achieving Club Excellence tools. These tools will help your club create opportunities in fundraising, service, and fellowship — based on what your members love most. Interested in using the tools?

Download the complete toolkit and have a member lead your club through each of the steps within the tools. Use one or all of them, depending on your club's needs. In fact, try this method whether you're planning for an annual club assessment or need ideas for improving one or two aspects of your club experience.

Each tool includes exercises designed to create dialogue, gain perspective and lead you to ask insightful questions that will help your club remain relevant, impactful, and strong.
---
OCT MEMBERSHIP MONDAY RESOURCES
FROM PAUL PALAZZOLO
Aiming for the BEST Kiwanis Club Experience in the World (PPT/Google Slides)
Right Here, Right Now- KI Magazine Article to Jump Start our Year (PDF)
New Membership Packet (PDF) – New Member Orientation Checklist, Orientation PPT slides, Induction of New Members Script & Resources, 90-Day New Member Check-In, "Remember to ReMember"
Here is a video of the presentation Paul Palazzolo shared.
---
Area Director Rhonda Vrell Walks Through the Membership Data 1/13/22
Click Here for a video of the Presentation
---
DECEMBER 2021 MEMBERSHIP MONDAY- SUJAN
Click Here for a video of the presentation
---
KIWANIS LEADERS ACADEMY – NOV 2021
Click Here for a video of the presentations