The Kiwanis Kourier is published quarterly for online distribution by club officers. It is available for download and is in printable PDF format. Please read this to keep up-to-date with all of the exciting Kiwanis activities taking place throughout the District.
The District Newsletter Editor is Patrice Stewart. She would love clubs to submit news about projects that are impacting their communities, fundraisers, member highlights, and pictures. Email Patrice
CLICK HERE to sign up to receive regular email updates from the Alabama District Office. These include the quarterly edition of The Kourier, our District Newsletter.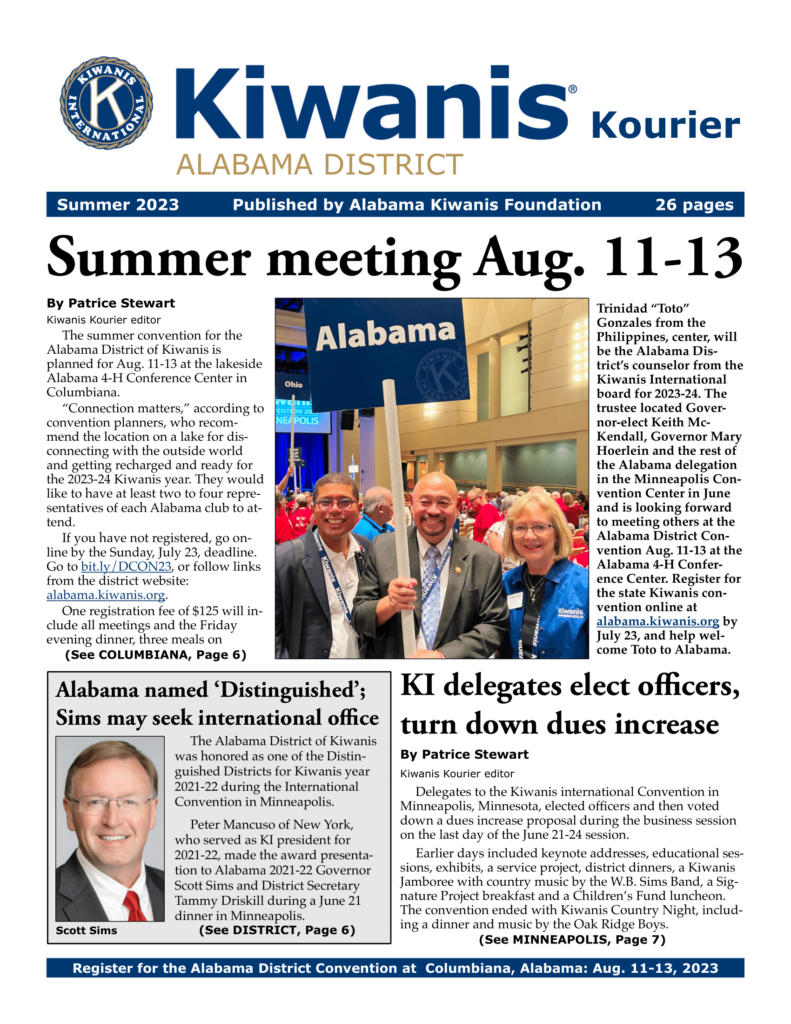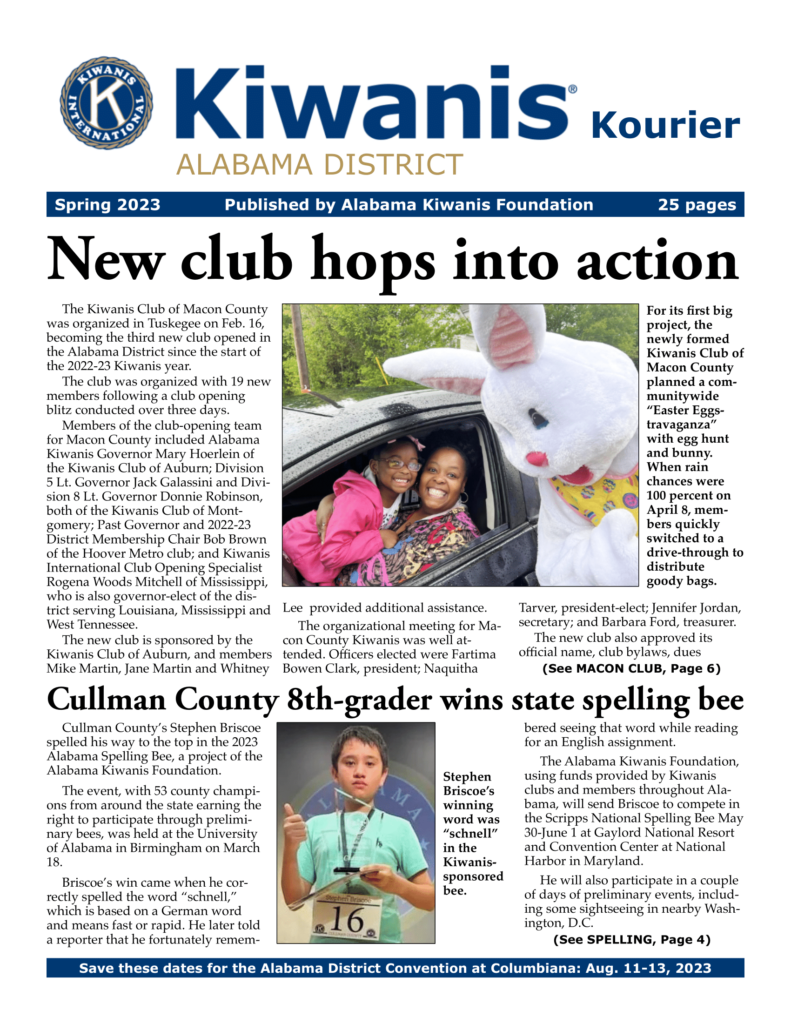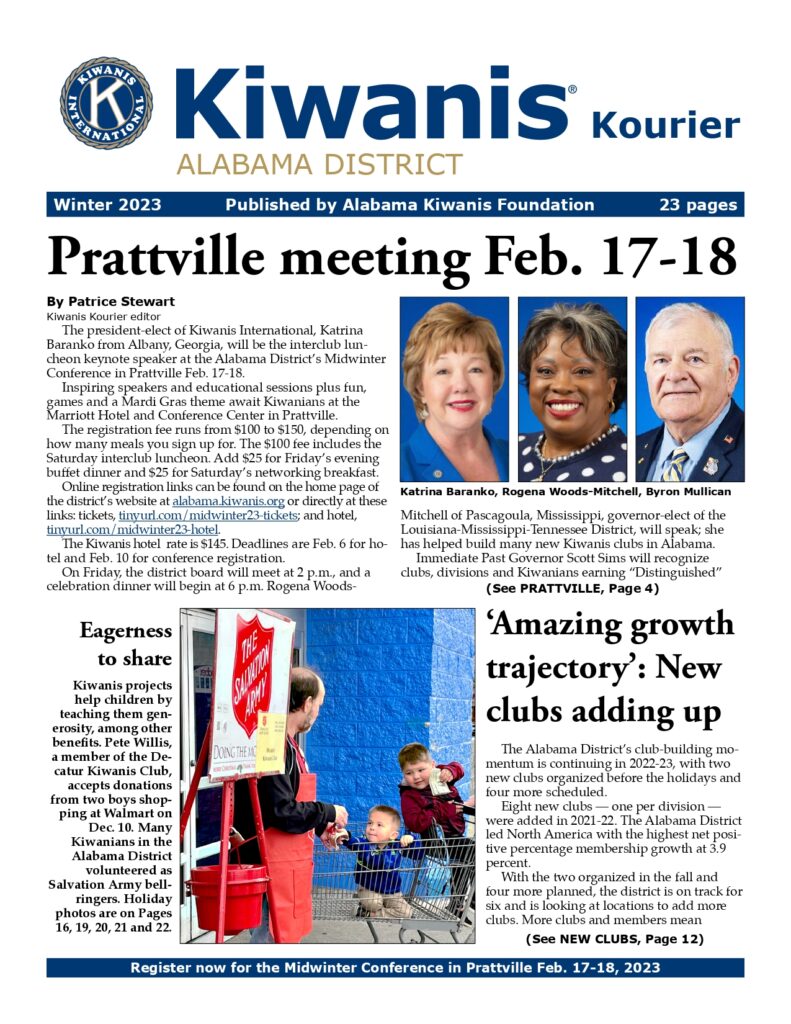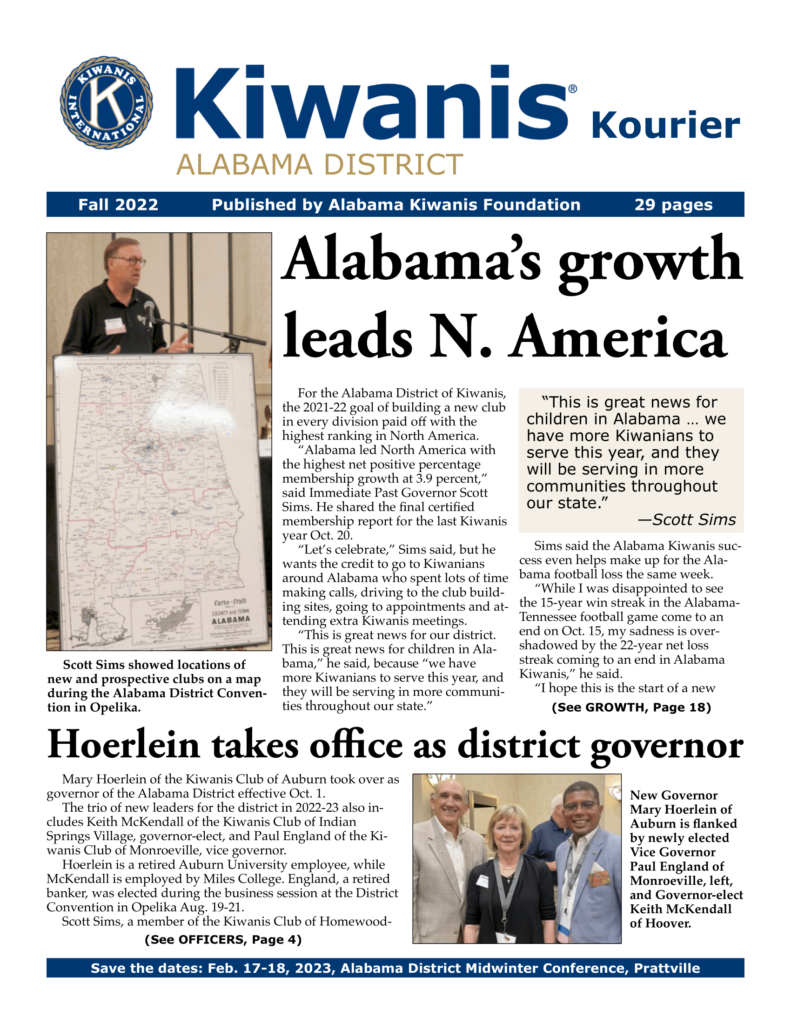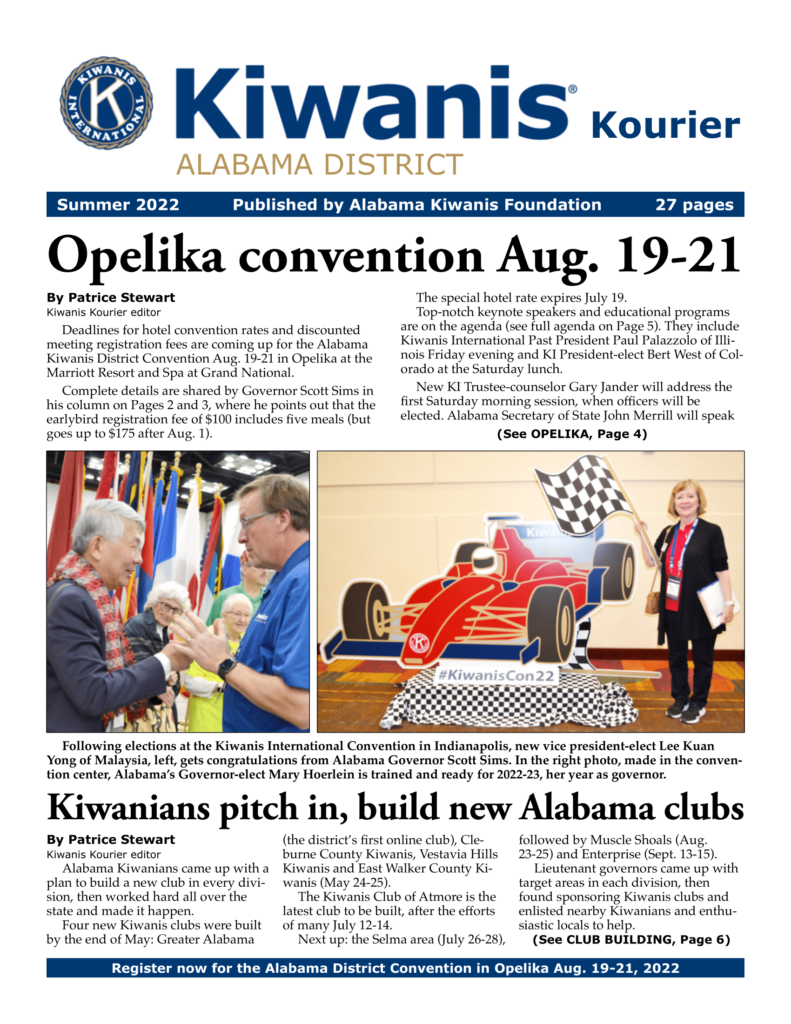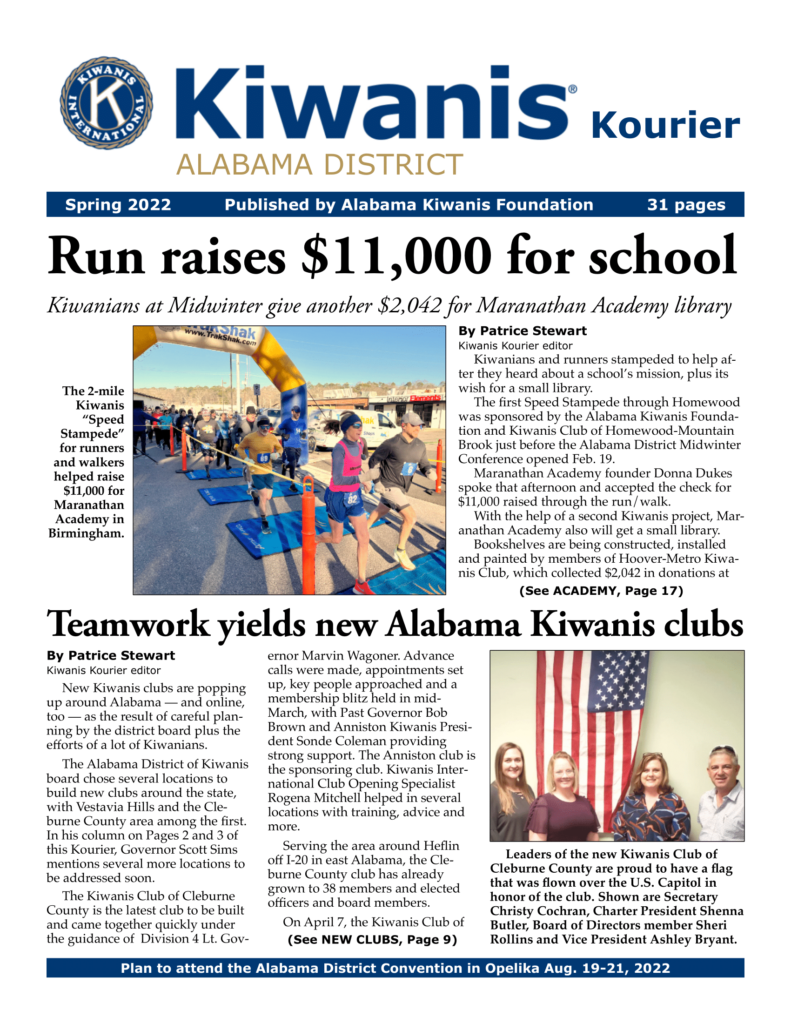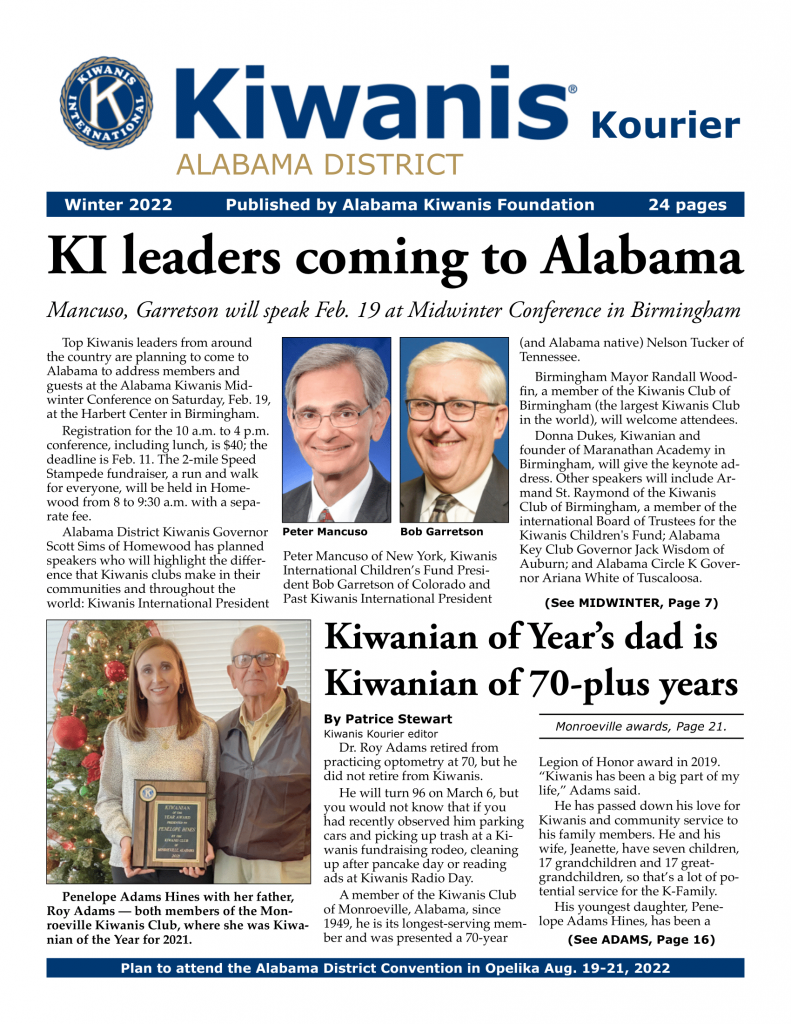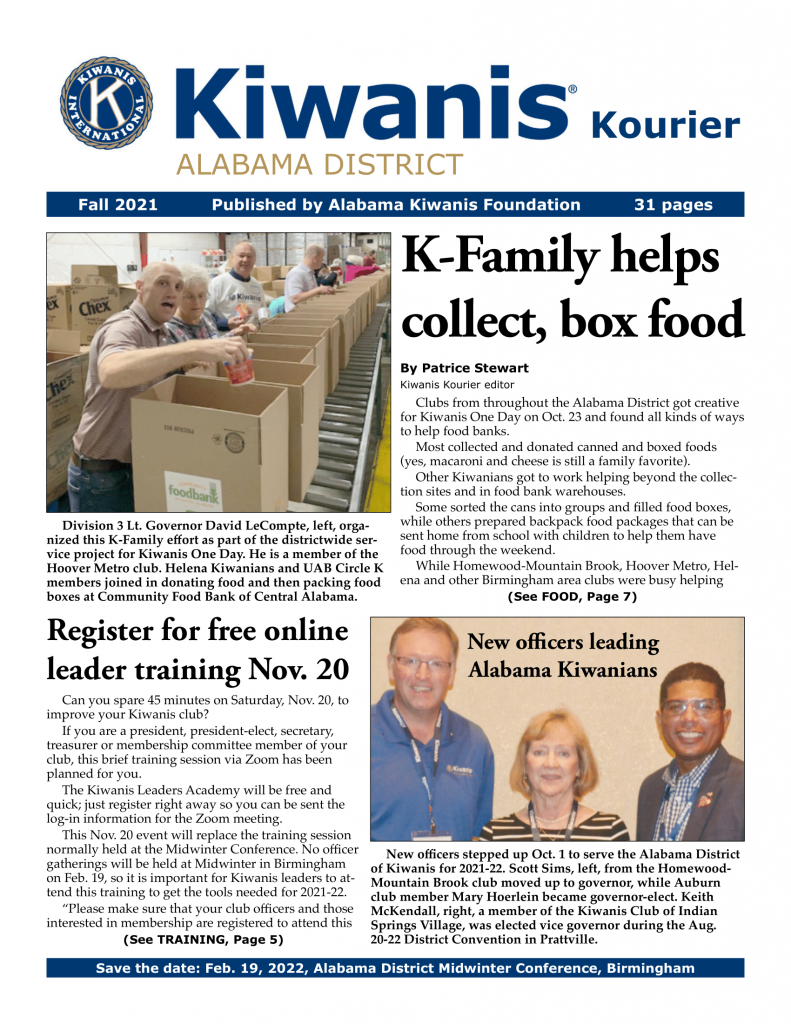 February 2021 Edition
December 2020 Edition
Summer 2020 Edition
Spring 2020 Edition
Winter 2020 Edition
Fall 2019 Edition
Summer 2019 Edition
Spring 2019 Edition
Spring 2014 Edition
Winter 2014 Edition
Fall 2013 Edition
Spring 2013 Edition
Winter 2013 Edition
Fall 2012 Edition
Summer 2012 Edition
Spring 2011 Edition – Section I
Spring 2011 Edition – Section II
Winter 2011 Edition
Fall 2010 Edition
Summer 2010 Edition
Spring 2010 Edition
Winter 2010 Edition
Winter 2009 Edition